It's about you: our customers, employees and shareholders


Serving You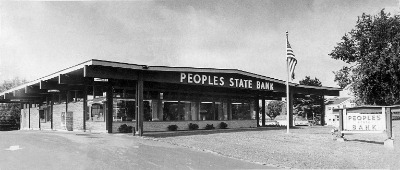 Peoples State Bank opened its doors for the first time in 1962 to serve the financial needs of west side Wausau business owners, their employees, and their families. Today, with many locations throughout Wisconsin, we remain dedicated to serving our customers and investing in our communities through service built on trusted relationships.
We are a community bank that's proud of our legacy and keeping an eye on the future. At Peoples, you'll experience a different type of bank, one staffed by friends and neighbors of your community who take time to listen and help you find the best financial products and service to move you ahead. Differentiated by our ability to respond to your needs quickly, we make loan decisions locally instead of relying on inaccessible decision-makers somewhere far away. We're invested in our communities for the long-term, large enough to provide the resources you need while maintaining agility and attentiveness to provide extraordinary service.
Come in and experience the difference you will find at Peoples. Not all banks are the same. Peoples provides a refreshing alternative to the impersonal, numbers-only approach many other institutions take. Peoples customers appreciate our welcoming branch environment, our commitment to building meaningful relationships, and convenient access to their accounts. Bank mobile or in person – we'll be here for you when you need us.
Investing in and empowering our employees to be the best that they can be is a big part of our success. Peoples is an employer of choice with a strong, supportive culture that provides opportunities to thrive personally and professionally.
Reinvesting in Communities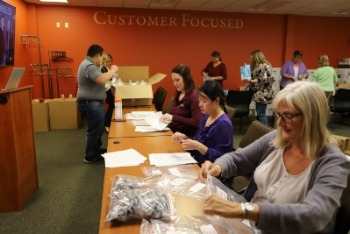 Ultimately, we are successful only if our local communities and customers are successful. That's why Peoples gives back time, talent and dollars each year to community needs. Our employees volunteer thousands of hours of community service. Many of our employees hold leadership roles in civic, education, youth, economic, housing, and human service organizations that positively impact our communities. Read the full story about our
community involvement
to learn more about how we give back.


Positioning Ourselves for Shareholders
Peoples continually seeks new opportunities to bring our unique brand of banking to new markets to support increased shareholder value and returns. Peoples is ranked a Top 200 Community Bank by American Banker Magazine and has paid a shareholder cash dividend every year since 1965. PSB Holdings, Inc. is the parent company of Peoples and is owned by over 1,000 shareholders, the majority of which live and work in northcentral Wisconsin. PSB Holdings, Inc. is traded under the stock symbol PSBQ on the OTC Markets Exchange. Please visit our Investor Relations portal for more information about the company, its management and financial performance.
Your banking relationship is important. Take time to experience Peoples. We're different than most. When you're looking for a bank team that takes time to understand you and meet your unique needs, it's time to experience Peoples.