Peoples State Bank celebrates our 60th anniversary!
FEATURED | AUGUST 25, 2022 | PEOPLES STATE BANK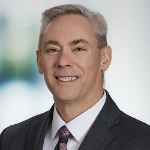 "One of the things that I'm reminded of is how fast time flies. We've seen changes in our products, some customers, and some staff," said Scott Cattanach, Peoples State Bank president and CEO. "But over 60 years, we've retained the vision, I believe, of the original 1962 founders: to serve locally owned business people, their families, and their employees with financial products to make each of their communities a better place to live and work."
Peoples State Bank opened its doors in August 1962 on Wausau's west side. Cattanach joined the bank officially in 2002 but was associated with the bank as a CPA for nearly 12 years prior. He says technology has changed banking immensely in the past ten years and expects that to continue in the future.
"Technology is a much bigger factor in how our customers use our products. And at Peoples, our focus over the next five years is to have more of a hybrid model so someone can choose to bank with us in an all-digital format, an in-person method, or a combination."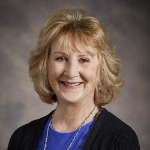 Patty Hanz remembers her first in-person experiences fondly at Peoples. "Dad and mom used to bring us to Peoples with our birthday money, and we would deposit it in a passbook savings account," said Hanz, who now serves on the PSB Holdings, Inc. board of directors. Her father, Larry, was an original investor in the bank. His Peoples stock purchase agreement hangs in the Peoples board room, reminding Patty of her connection to the bank. "He was very proud of me joining the board and of the bank's growth throughout central Wisconsin, then into the Northwoods, and most recently into southeastern Wisconsin."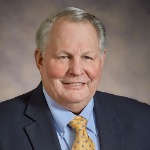 After returning to the Wausau area in 1980, Bill Fish became a Peoples customer. He and his brother were looking to open a McDonald's restaurant. "We had expanded rapidly and tried a few other banks and ended up at Peoples," said Fish. "We met with Charlie Anderson, the bank's president at the time. Within about 15 minutes, he said Peoples would help us with our financing." Fish owned the McDonalds right across from Peoples' Stewart Avenue location and stopped into the bank on a near daily basis. Now, as chairman of the board, he visits nearly as often.
What can customers expect in the next 60 years? "We don't have a crystal ball, but we know customer service will always be critical," said Cattanach. "If we expand, we view it like those Russian nesting dolls. They're different sizes and colors, but you can see they all came from the original. Our goal is to deliver consistent service and value to each customer even as their needs change."
---
Peoples State Bank

Peoples State Bank is a community bank headquartered in Wausau, Wisconsin, serving north, central, and southeast Wisconsin from ten full-service banking locations in Marathon, Oneida, Vilas, Waukesha, and Milwaukee Counties, as well as a commercial loan production office in Stevens Point, WI.