Send Invoices. Get Paid Online
FEATURED | SEPTEMBER 1, 2022 | PEOPLES STATE BANK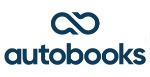 Peoples State Bank's business and non-profit customers now have Autobooks at their fingertips. Autobooks makes it easy for businesses to manage their money. With Autobooks, businesses can let people pay them online, from their phone or computer. Businesses can know exactly who has paid them and who they need to pay, and create and send invoices electronically—no waiting on snail mail.
Autobooks is an essential business tool located right within Peoples State Bank's digital banking platform.
Send invoices online
Schedule recurring invoices
Accept credit and debit cards, electronic bank transfers, and checks
Automatically add late fees for past due invoices
Save money with low credit card processing fees of 3.49%; ACH processing at 1.00%; lockbox at 1.99% with fees capped at $10
All reconciling is done automatically, every day
Custom product codes
For more information about Autobooks, contact Peoples State Bank's treasury management team at 888.929.9902 or email treasurymanagement@bankpeoples.com.
---
Peoples State Bank

Peoples State Bank is a community bank headquartered in Wausau, Wisconsin, serving north, central, and southeast Wisconsin from ten full-service banking locations in Marathon, Oneida, Vilas, Waukesha, and Milwaukee Counties, as well as a commercial loan production office in Stevens Point, WI.