Community banks build better communities
FEATURED | APRIL 06, 2022 | SCOTT CATTANACH
People sometimes ask what it means to be a "community bank." It's simple. Community banks—like Peoples State Bank—are vested in the quality of life within the community they're located. When you bank with a community bank, you're reinvesting in your community, contributing to the welfare of your neighbors, and building a legacy of prosperity for future generations.
Community banks understand locally owned businesses.  A recent study from the Federal Reserve Banks found that small businesses that apply for loans with community banks are the most successful and most satisfied. We take pride in being a relationship lender. We know our customers and understand their financial needs so we can deliver advice that allows businesses to maximize their profit with a reasonable amount of debt.
Community banks support local startup businesses—funding more than 60 percent of small businesses and 80 percent of agriculture loans nationwide. And because we support those local businesses, everyone in the community benefits. New jobs bring new faces to the area and increased tax dollars help maintain local municipalities and keep local neighborhoods and schools viable and vibrant.
Community banks respect and honor their community ties. In our case, Peoples State Bank opened on Wausau's west side in 1962. We've grown beyond Wausau's borders since then. But in every case, we look for ways for our employees to be involved in the communities they serve, and to work with local businesses and families to promote a robust economy.
Finally, community banks give back in their communities. Serving small towns and cities is second nature to community banks and their employees. At Peoples State Bank we're proud of the fact our employees annually volunteer more than 5,000 service hours with non-profits, community organizations, churches, schools, and sports teams.
We're a community bank, not just a bank in your community. As a local business, we are only successful when our customers and communities are successful.  Thanks for partnering with Peoples and supporting our community.
---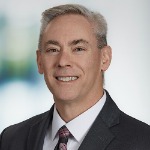 Scott M. Cattanach
President & CEO, Peoples State Bank
Scott Cattanach was named President and CEO of Peoples State Bank and parent company PSB Holdings, Inc. in August, 2017. Cattanach served Peoples for 15 years as Chief Financial Officer prior to being named President and CEO.