About Contactless Payments

DIGITAL BANKING | MARCH 01, 2022 | JILL MCDONALD

These days, many of us are looking for ways to reduce the number of touches we make at places around town, like the gym, hospitals and clinics, and stores. It's a good thing to prevent the spread of germs and viruses.
Contactless payment methods have made it easier for us to pay for items we purchase at stores. You can align your Peoples State Bank debit or credit card with a payment system on your phone. There are several contactless payment options available. Apple Pay, Google Pay, and Samsung Pay are the three largest contactless phone payment systems.
With an Apple iPhone, add a Peoples debit or credit card to your iPhone's Wallet. For Google Pay or Samsung Pay, you may need to download their app to use with your Android phone.
After you're done shopping, look for a point-of-sale terminal at the store's check-out station. You should see a symbol identifying the contactless payment technology. Here are a couple of the signs you might encounter.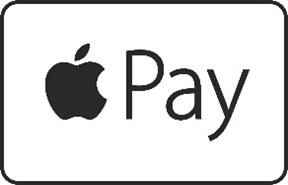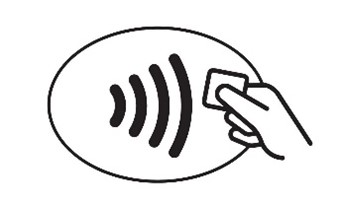 When the store employee finalizes your purchase, and you are prompted to pay, hold your phone close to the contactless payment symbol on the terminal. Information is transmitted electronically from the phone to the terminal. When the system accepts your card information from the phone, it signals you with a beep, green light, or a checkmark. Once the approval is received, the transaction is complete.
Peoples State Bank offers
debit cards
and
credit cards
that allow you to link them to a contactless payment option. We have banking professionals who can answer your questions and help you determine your course of action. Contact our customer service center at 888.929.9902 to learn more.
---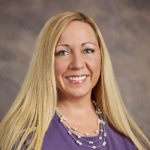 Jill McDonald
Personal Banking Officer NMLS# 1328461
Jill McDonald has been with Peoples State bank for over 16 years. Jill has been in the banking industry since 1996 starting as a teller. She then became a teller supervisor for many years, a loan officer and is currently a Personal Banking Officer out of our Rhinelander location. After High School Jill joined the Army National Guard as a 91 Bravo (Combat Medic) She was the first female attached to an infantry unit in the state of Illinois. In her free time, you will find Jill with a pole in her hand every season and every free moment she has. She mostly enjoys ice fishing and chasing flags.