Tips to Help You Keep Your Tax Filing & Personal Information Safe
IDENTITY PROTECTION | MARCH 15, 2023| TIM DIVELY
Each year, thousands of Americans face tax fraud scams. And for the unlucky who don't recognize the scams, the results can be painful. The IRS reports that victims have lost millions of dollars and their personal information to tax scams. As the tax filing deadline approaches, knowing what to look for can save you, your family, or your business from falling victim to a tax scammer.
Scammers use a variety of ways to try to get you to provide your information. They use regular mail, email, texts, telephone calls, and social media to attempt to get your tax information. The IRS doesn't initiate contact with taxpayers via email, text, or social media. Most of their initial contact with taxpayers is through regular mail from the U.S. Postal Service. The initial letter from the IRS is often referred to as a "notice" and includes specific information on what is wrong and how you can correct the problem. IRS notices will include information you can search on their website to determine whether the letter is real or fake.
In extreme situations—after multiple attempts to contact a taxpayer through IRS notices have failed—the IRS may send an employee to a home or business. IRS agents carry two forms of official identification, an IRS-issued credential, and an HSPD-12 card. Both have serial numbers and photos of the employee. You can ask to see both.
If you're contacted by email, text message, or social media, be careful not to click on links or attachments. Phishing attacks are a common method for tax scams and other types of scams by cyber-criminals. Clicking links or attachments may download malicious software (malware) onto your computer, tablet, or phone. Links may take you to fake websites.
The IRS continually updates its website with information related to tax scams and consumer alerts about fraud. Here, you can find other helpful information on new scams and fraud. 
At Peoples, your security is our top priority. We use advanced fraud detection tools and encryption technology to protect your personal and financial information from cyber-criminals. However, it's important to remember that you also play a crucial role in keeping your accounts safe. Never share your login credentials with anyone, and always be cautious when providing personal information online or over the phone. If you suspect your account has been compromised, stop by a bank location or call us at 888.929.9902 to report the issue and take swift action to prevent further damage.
---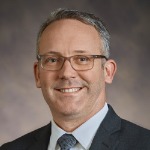 Tim Dively
Vice President, Chief Technology & Operating Officer
Experienced banking executive responsible for the operational, IT, data, cybersecurity, and marketing areas at Peoples. Leads the digital transformation and data analytics functions at the bank through detailed & agile strategic plans. Working to foster an innovative culture providing the best customer experience through our customers' preferred channel is paramount. Our focus on improving efficiencies, offering best in class digital solutions, while maintaining deep relationships with our current and prospective customers makes Peoples the bank that other community banks strive to be.