Peoples Announces Enhancements to Peoples Wealth Management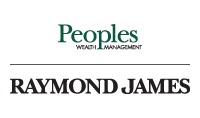 Peoples State Bank announces two important enhancements for Peoples Wealth Management, its financial planning and investment services division. Peoples Wealth Management has aligned with Raymond James Financial Services, member FINRA/SIPC, offering financial planning and investment resources. Additionally, Peoples has added new advisor Scott Wildman and assistant Dana Kolbe to join the Peoples Wealth Management team.
"Peoples State Bank is fully committed to our wealth management customers, and these additions will provide great benefits to them," said Scott Cattanach, Peoples State Bank president and CEO. "Raymond James is among the world's largest and most respected investment firms. Together with the addition of Scott and Dana to the team of Connie Higgins and Bryan Nill, we have in place an experienced and knowledgeable team to help our wealth management customers on the road to financial success."
"Peoples State Bank has a rich history of providing high-quality service and community dedication spanning more than six decades. We are proud to welcome Peoples Wealth Management to the growing Financial Institutions Division," said Tim Killgoar, senior vice president and FID national director at Raymond James. "Raymond James' profound culture and considerate approach to brokerage offerings, reinforced by tailored resources, cutting-edge technology, and unwavering support, consistently draw exceptional programs like PSB into our fold."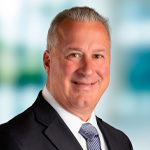 Wildman joins Peoples Wealth Management with more than 20 years of experience as a financial advisor and another 15 years of experience in the financial sector. As a financial advisor, he consults with clients to help them determine their financial goals and then provides tailored advice on investments, estate planning, taxation, and retirement.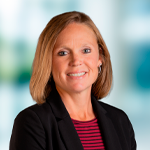 Scott is a certified financial planner and has earned the certified employee benefit specialist designation (CEBS).
Working closely with Wildman for 14 years, Kolbe joins Peoples Wealth Management and will provide comprehensive investment planning. She is committed to developing client relationships and plays a crucial role in helping clients achieve their financial and personal goals.
The two will have offices at Peoples State Bank's Stewart Avenue location in Wausau.
#        #        #
Peoples State Bank is a community bank headquartered in Wausau, Wisconsin, serving north, central, and southeast Wisconsin from eleven full-service banking locations in Marathon, Milwaukee, Oneida, Portage, Vilas, and Waukesha Counties. Peoples provides financial services to business owners and individuals and investment and retirement planning services through Peoples Wealth Management, a division of Peoples. Peoples was founded in 1962 and has $1.4 billion in total assets. PSB Holdings, Inc., the parent company of Peoples State Bank, trades its common stock under the stock symbol PSBQ on the OTCQX Market. Peoples is an Equal Housing Lender and Member FDIC. More information about Peoples can be found at bankpeoples.com.
Raymond James Financial Services, Inc. (RJFS), member FINRA/SIPC, is a financial services firm supporting independent financial advisors nationwide. Since 1974, RJFS provides a wide range of investment and wealth planning-related services through its affiliate, Raymond James & Associates, Inc., member New York Stock Exchange/SIPC. Both firms are wholly owned subsidiaries of Raymond James Financial, Inc. (NYSE-RJF), one of the nation's premier diversified financial services companies with approximately 8,700 financial advisors throughout the United States, Canada and overseas. Total client assets are approximately $1.31 trillion as of July 31, 2023. Additional information is available at raymondjames.com.   
Securities offered through Raymond James Financial Services, Inc., member FINRA/SIPC, and are not insured by bank insurance, the FDIC or any other government agency, are not deposits or obligations of the bank, are not guaranteed by the bank, and are subject to risks, including the possible loss of principal. Peoples Wealth Management and Peoples State Bank are not registered broker/dealers, and are independent of Raymond James Financial Services. Investment Advisory Services offered through Raymond James Financial Services Advisors, Inc.