Peoples Announces New Loan Office in Stevens Point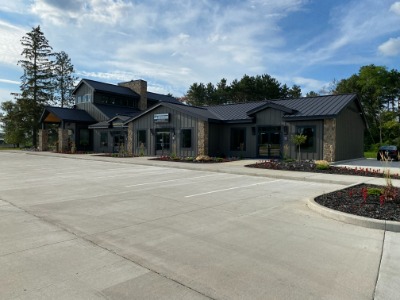 Wausau, Wis. (August 17, 2022) Peoples State Bank will move its loan production office from the Oakwood Center on Business Park Road to a new location at 138 McDill Avenue, near the intersection with Post Road.
"Peoples is committed to our customers in the Stevens Point metro area," said Scott Cattanach, Peoples State Bank president and CEO. "The move positions our loan production office in a more accessible location for customers on a high-traffic thoroughfare, and provides potential growth opportunities for the future."
Peoples has provided loan servicing to customers in the Stevens Point area at the Oakwood Center location since 2017. The new location will be within an office building owned by Designers 2, LLC. Peoples hired La Macchia Group of Milwaukee to design the new office space. La Macchia Group plans, designs, and builds financial institutions throughout the United States.
"We have developed significant new relationships in the Stevens Point and Plover markets and our new location will better serve our growing customer base," said Pat Heier, senior vice president and commercial banking group leader. "This is a major next step on what is becoming an increasingly important market to Peoples State Bank."
The move is expected to be complete within 30-60 days.
#          #          #
Peoples State Bank is a community bank headquartered in Wausau, Wisconsin, serving north, central, and southeast Wisconsin from ten full-service banking locations in Marathon, Milwaukee, Oneida, Vilas, and Waukesha Counties, as well as a commercial loan production office in Stevens Point, WI. Peoples provides financial services to business owners and individuals and investment and retirement planning services through Peoples Wealth Management, a division of Peoples. Peoples was founded in 1962 and has $1.3 billion in total assets. PSB Holdings, Inc., the parent company of Peoples State Bank, trades its common stock under the stock symbol PSBQ on the OTCQX Market. Peoples is an Equal Housing Lender and Member FDIC. More information about Peoples can be found at bankpeoples.com.