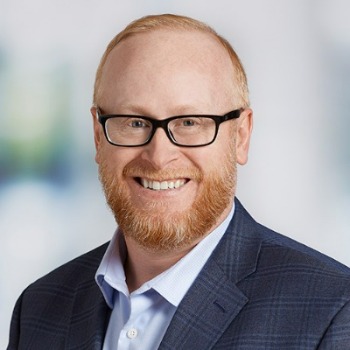 Wausau, Wis. (January 19, 2022)
 Peoples State Bank announces the hire of Erik Rajek as the bank's chief credit officer. Rajek will oversee the team that reviews commercial loan applications with the bank.
"Peoples State Bank is known for being a well-managed bank with exceptional financials and loan portfolios," said Rajek. "I'm honored to join the executive team, providing oversight on the increasing complexity of credit risk."
Rajek joins Peoples with nearly two decades of experience in commercial loans and credit work. His experience includes working on U.S. Small Business Administration (SBA) loans and as a business development officer.
"Erik's extensive background in credit risk, commercial loan development, and regulatory compliance are essential for growing Peoples while meeting customer financing needs with appropriate risk," said Scott Cattanach, Peoples State Bank president and CEO. "His experience and passion for the industry, combined with his commitment to the greater Wausau area will serve him well in this leadership position."
Rajek holds a Bachelor of Arts in Economics from the University of Wisconsin-Madison. He is a volunteer for several non-profits including the United Way of Marathon County and the Neighbor's Place.
#          #          #
Peoples State Bank is a community bank headquartered in Wausau, Wisconsin, serving north, central, and southeast Wisconsin from ten full-service banking locations in Marathon, Oneida, Vilas, Waukesha, and Milwaukee Counties, as well as a commercial loan production office in Stevens Point, WI.