Making payments has never been so simple
DIGITAL BANKING | MAY 05, 2022 | JESSICA PERRY
Peoples State Bank's Online Billpay is so easy that it'll help make paying bills a piece of cake. And that will provide you with free time to devote to better things in your life.
Suppose you haven't already signed up for Peoples' Online Billpay. Click on the bill pay tab to get started and follow the instructions.
Peoples' Online BillPay gives you the peace of mind you deserve when making payments at the appropriate time. It's a simple process to set up automatic payments for recurring bills, like your rent, mortgage, or car payments. Scheduling your payments also means you won't miss a bill or pay late fees.
But Peoples' Online Billpay offers many other features:
Choose rush payments when needed (fees do apply)
Pay bills from multiple accounts
Receive email notifications to keep on top of payments and due dates

Once you're set up to use Online Billpay, it's easy to add payees. Click on the + New Payee button on the Payments page and choose the Add a Payee button. You'll need to know the payee's address, phone number, and your account number with the payee. You can schedule recurring payments while setting up a payment with one of your payees. With our desktop banking platform, you can set up eBills, which allows Peoples to receive your billing statements and set up the payment automatically, with or without email notifications.
If you have a friend or family member that you need to pay, setting up a person-to-person payment is simple. Click on the + New Payee button and choose the Add a Person button. You'll need to know their phone number and email address. For security purposes, you'll need to share a security keyword that they can use when they are informed of your desire to pay through Online Billpay. Your friend will input their financial institution account information and the security keyword you provided. After they set up the system to receive money, you'll be notified that you can now submit a payment to them.
Online Billpay is a convenient alternative for paying your bills. You won't need to write out checks or pay for stamps. And no running to the post office to buy more stamps or send your mail. Fill out the information online, and Peoples will take care of the rest.
And Online Billpay is safe and secure. It helps you guard against identity theft from lost or stolen checkbooks, checks, or bills. You can set up email notifications to help you keep on top of your payments and due dates or alert you when a payment is made.
Peoples' Online Billpay can be accessed through our online banking portal or the Bank Peoples app for your mobile phone. Download the Bank Peoples mobile app on your iPhone or Android or enroll online with our digital banking. If you have any questions or concerns about Online BillPay, call our Customer Service at 888.929.9902. Let Peoples help keep you accountable and on track to the financial freedom you desire.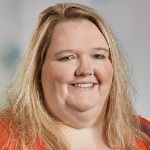 Jessica Perry
Operations Officer
Jessica is an experienced member and Supervisor of our Operations Department at Peoples State Bank. Jessica has helped to lead the implementation of new digital banking products at Peoples. She is a wife, mother, and great leader for the teams she works with.