You can choose alerts and protections to ensure your money is safe
DIGITAL BANKING | MARCH 01, 2022 | JILL WHITTAKER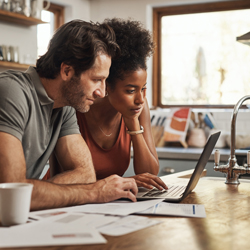 Imagine knowing exactly when money is taken out of or put into one of your Peoples accounts? You may not know it, but you can set your Peoples accounts on our digital banking platforms to alert or notify you based on a number of criteria that you control.
No matter how you access your Peoples accounts, by computer, tablet, or cell phone, simply look for the Card Management feature associated with the account you want to set your alerts for. Within Alerts and Protections, you can choose to receive the notifications by email or text, or within the in-app messaging system. You can also turn on notifications for all transactions on the account.
Our Alerts system also allows you to narrow your focus instead of turning on notifications for all your transactions. Here's a rundown of the Alert settings, and what you can do within each.
Locations – Peoples automatically blocks all transactions for in-person card use during international travel. You can still use your card for online international purchases. If you are traveling abroad, simply turn off the "Block transactions" toggle, and you'll be able to use your Peoples card internationally.
Merchant Type – In this section, you can choose to block or set an alert when your card is used in certain types of stores. These include:
Department Stores
Entertainment
Gas Stations
Grocery
Household
Personal Care
Restaurant
Travel
Age Restricted
Other
An explanation of the merchant types is included in the system, so you can learn more before deciding. Perhaps you have a college-age child and want to provide access to gas stations and grocery stores only. Simply block transactions at all other merchant types, leaving the gas stations and grocery stores unblocked.
Transaction Types - Another option you can choose is for transaction types. You can block or set alerts for ATMs, eCommerce, in-store, mail/phone orders, ATMs, and recurring types of transactions.
Spending Limits - You can also set up spending limits and/or spending alerts. You can do this for each transaction you use your Peoples debit card, or you can set limits or alerts for monthly totals. Perhaps you are setting aside money every month for a new car and want to ensure you have enough for a down payment. Setting a monthly alert won't stop a transaction, but it might help you know when you are dipping into the funds you'd like to have set aside for that new car.
Want to learn more? Stop by your favorite Peoples location and talk to a personal banker about our digital banking products, and how you can easily set alerts and block transactions for your accounts.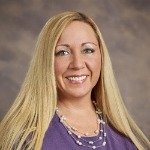 Jill Whittaker
Digital Branch Manager NMLS# 1328461
Jill Whittaker has been with Peoples State bank for over 16 years, and now serves as the Digital Branch Manager. Jill has been in the banking industry since 1996 starting as a teller. She then became a teller supervisor for many years, a loan officer and is currently a Personal Banking Officer out of our Rhinelander location. After High School Jill joined the Army National Guard as a 91 Bravo (Combat Medic) She was the first female attached to an infantry unit in the state of Illinois. In her free time, you will find Jill with a pole in her hand every season and every free moment she has. She mostly enjoys ice fishing and chasing flags.