Smarter in 60 Mortgage Tip - What to do About Unsolicited Offers
MORTGAGES | APRIL 19, 2023 | TODD SCHULTZ
Home buyers in the middle of the mortgage process sometimes report they receive unsolicited mortgage offers by mail or email. These offers aren't just annoying… some are deceitful, using your existing mortgage lender's information to appear as though they are connected to your mortgage lender.
Here is what's happening.
During the mortgage process… a mortgage lender will request a credit report to see if you are a good fit for a home loan. When that happens…other creditors can purchase reports that show you've applied for a loan…and the amount. Those creditors send offers that sometimes state you're preapproved or prescreened based on the loan amount you have applied for. While they're not breaking the law… they are often deceiving.
You can opt out of receiving these types of offers. One method is to visit www.optoutprescreen.com or call 888.567.8688. This is the official consumer credit reporting industry website, which allows you to opt out of receiving these offers for five years. If you would like to opt out of receiving unsolicited offers permanently, you must confirm the request in writing.
Another method for opting out of telemarketing calls is to register your home or mobile phone at www.donotcall.gov. It's a free website and your registration never expires. However, it make take up to a month for the calls to stop after registering your number on the do not call list. And unfortunately, scammers may never be entirely stopped.
If you're working with a Peoples mortgage lender and receive other offers…always check with your lender for their assistance.
---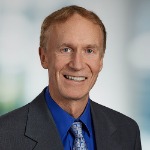 Todd Schultz
Mortgage Lender NMLS# 642092
Put Todd Schultz and his more than 20 years of mortgage lending experience to work for you as you look to purchase your dream home or refinance your current house.