Be Careful Especially During the Holiday Season
PERSONAL FINANCE | SEPTEMBER 21, 2022 | CORY ERICKSON
At the end of the year, people spend money on gifts for family and friends. But it's also a time when they give to charities. After all, we want to help our friends and neighbors who need assistance during the holiday, plus donations can often be tax deductible.
But this is also when scammers are incredibly pushy in asking for donations to their fake charities. The Wisconsin Department of Agriculture, Trade and Consumer Protection (DATCP) says consumers should research the charities they give to, especially if they receive phone calls or letters from organizations they aren't familiar with.
The DATCP offers these tips for you to consider before contributing to a charitable organization:
Donate to charities you trust and that are well-established, using CharityNavigator or give.org to review information on the charities
Check with the Wisconsin Department of Financial Institutions to see if the charity is registered
Contact the DATCP at 800-422-7182 to determine if complaints have been filed against a charity
If contacted by phone by a charity you aren't familiar with, ask them to send you information by mail—providing you an opportunity to get more details before you send money
Ask charities to provide information on the services they provide, what percentage of donations are used for fundraising, whether the contribution is tax-deductible, and whether you'll receive a receipt
While online or in your email, watch for websites that look like real charities. Scammers often use names and websites like those of better-known and established charities. Look at the spelling of the word and web address closely.
More information on what to watch for can be found on the DATCP website. You can also learn more about ways to protect your money through services offered by Peoples State Bank.
---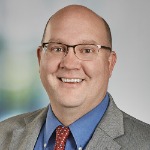 Cory Erickson
AVP / Minocqua Branch Manager
Cory is assistant vice president / Minocqua branch manager, handling all aspects of the personal banking team in our Minocqua location. Additionally, Cory assists the commercial team with business banking responsibilities, helping Northwoods business owners with their financial needs. Cory strives to provide excellent customer service to all the bank's customers, especially those who stop by our Minocqua branch.