Providing Guidance on Allpoint
PERSONAL FINANCE | JUNE 2, 2022 | JEFF SAXTON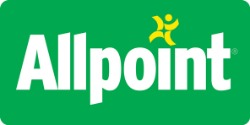 The Allpoint ATM Network is a system of more than 55,000 surcharge-free ATMs located throughout the world. Peoples State Bank recently became a member of the network, which means that if you have a Peoples debit card, you can use one of the Allpoint Network ATMs without being charged a fee. What's the catch, you ask? There isn't one.
Most of the Allpoint Network ATMs are located in your favorite retail locations. Target, Walgreens, CVS Pharmacy, and Rite Aid all have Allpoint Network ATMs.
You can find Allpoint ATMs in a couple of different ways. Since you're already reading this blog on the Peoples State Bank website, click on the Connect menu button and choose locations. On our Branch & ATM Locator page, click on the Refine your search link and select the Allpoint button to highlight. Make sure to search for the city you're located in, and you'll find Allpoint ATMs on the map to review.
Another method of finding Allpoint ATMs is by downloading the Allpoint ATM app. You can use the Allpoint app to verify your Peoples State Bank card is part of the network and use their map feature to find ATMs that are part of the network. With more than 55,000 Allpoint ATMs worldwide, you're sure to find one close to wherever you travel.
There are no sign-up fees. It's just an advantage of banking with Peoples State Bank.
---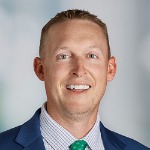 Jeff Saxton
Vice President - Retail Group Leader
Jeff leads Peoples State Bank's retail, mortgage, and wealth management staff. He works with the retail teams to expand and integrate digital banking platforms for multiple channel delivery that customers have come to need while maintaining the customer service attention to which they've grown accustomed. Jeff has more than 15 years of experience in the banking industry, working for both national and community banks. He guided Peoples mortgage team for six years before become the head of the entire retail staff.