Protect Yourself from Common Shopping Scams

IDENTITY PROTECTION | DECEMBER 07, 2021 | JILL MCDONALD

American shoppers spend on average $800 per year on Christmas gifts. Statista Research Service shows a steady increase in average spending over the past 20 years, although shopping habits have changed with consumers spending more online than ever before.
Regardless of whether you do your holiday shopping online or in-person this year, there are some essential safety tips to keep in mind to keep you and your money safe.
If you like the hustle and bustle of shopping at local merchants, keep these safety tips in mind.
Avoid cash – Paying for items with checks, credit or debit cards, or digital wallet options is safer than carrying around a billfold or purse full of money. Peoples State Bank's Bank Peoples app works with many of the digital wallet options.

Debit card - If you have a Peoples' debit card, you can turn it off and on right from the Bank Peoples app, keeping it safe in case you misplace or lose it while out shopping. Learn more about controlling your debit card here.
Last year, American consumers spent $7.5 million each minute on online purchases on Cyber Monday. Adobe, which analyzes website transactions from 80 of the top 100 U.S. online retailers, reports total sales for the cyber shopping day reached $10.8 billion. It's safe to say Americans are hooked on online purchases.
But just like criminals who target in-person shoppers, scammers are looking to target people online as well. A common way scammers target online shoppers is through bogus websites. They set up websites that look like real sites, copying designs, logos, layouts, and an almost identical domain name. Be sure the website you click on in a search engine is a legitimate company.
Another common way consumers fall victim to online fraud is through contests or promotions that seem "too good to be true." Keep your guard up against suspicious emails that offer a deal that just doesn't feel right. And if a contest requires you to pay to play, then it's likely a scam designed to take your money and/or personal information. Peoples' Edge Plus Checking can help you fight fraud with IDProtect®.
Learn more about how to fight fraud here
.
A simple method for checking on the legitimacy of a company is by visiting the
Better Business Bureau's Scam Tracker website
. There, you can find out if other consumers have had negative experiences with the company in question.
Be on guard and if an offer sounds too good to be true, it likely is. Thieves take advantage of our desire to give family and friends gifts during the holiday season.
---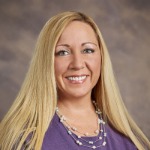 Jill McDonald
Personal Banking Officer NMLS# 1328461
Jill McDonald has been with Peoples State bank for over 16 years. Jill has been in the banking industry since 1996 starting as a teller. She then became a teller supervisor for many years, a loan officer and is currently a Personal Banking Officer out of our Rhinelander location. After High School Jill joined the Army National Guard as a 91 Bravo (Combat Medic) She was the first female attached to an infantry unit in the state of Illinois. In her free time, you will find Jill with a pole in her hand every season and every free moment she has. She mostly enjoys ice fishing and chasing flags.