MORTGAGES | NOVEMBER 16, 2022 | TIM SANDERSON
Mortgage lenders are often asked how large a mortgage a borrower can afford. It's a fairly involved process to figure out what you might be able to afford. Here are a few things to consider.
How much do you make? Generally, most homeowners can afford to finance a home with a mortgage two to two and half times their annual gross income. If you and a spouse have a combined income of $100,000, you should be able to handle a mortgage in the $200,000 to $250,000 range. But this is just a guideline. Everyone's finances are reviewed, along with their expenditures.
What do your other bills and liabilities cost you every month? Typically, you want to keep the percent of your gross income used for debts under 43%. This is called your debt-to-income (DTI) ratio, and most lenders look for your DTI to be under 43% of your income.
How much money have you saved for a down payment? Remember that the more you can put down on a home, the lower your monthly payments will be. But that also means saving and setting aside the money you can devote to the down payment.
What kind of home and in what price range are you considering? Ultimately, the home you want to purchase should be within your price range. If you wish to buy a house that is way too expensive for what you make, you'll likely be turned down for the mortgage.
With this information… a mortgage lender can calculate your debt-to-income ratio. There's also a comfort level to consider. How much home and payment do you feel comfortable making? Don't forget property taxes and insurance when considering your home purchase…as they will make your house payment a bit higher.
Our Peoples mortgage lenders can help you determine how much mortgage you can take on based on your financial situation. You can apply online by selecting a lender or calling 888.929.9902 and asking to speak to a mortgage lender.
---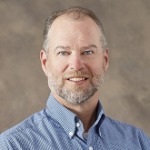 Tim Sanderson
Mortgage Lender NMLS# 412971
Tim has more than 30-years' experience in the mortgage industry, more than half of that with Peoples. Tim is based in our Minocqua location, and says the market for homes—including vacation homes in the Northwoods—dictates getting pre-approved to be able to move quickly when the right home is put on the market. Aside from helping customers finance their homes, Tim is a member of the Lakeland Rotary Club, Headwaters Builders Association, and the Northwoods Chapter of Muskies, Inc.