Smarter in 60 Mortgage Tips
MORTGAGES | JUNE 15, 2022 | TODD SCHULTZ
Homebuyers often question what a hard credit check is…and then follow up with "is it happening today?" A hard credit check is the mortgage lenders' request to get your credit score and history from one of the credit companies. We need to know your credit score to provide a firm quote on the interest rate and determine if you will be a reasonable credit risk. Every time a lender looks at your credit report, the credit bureaus record the check and that in turn can impact your score.
On the flip side, a soft credit check is one that likely won't impact your credit score. These are typically from you checking your own credit score, an employer running a background check on you, or a store looking to prequalify you for a promotional rate.
The credit bureaus pay attention to how often you apply for credit. Too many attempts at new financing may be an indication that you are a risky borrower; in other words, you might be short on cash or simply taking on too much debt.
If you're reviewing home financing options with more than one mortgage lender, you may want to ask the lenders to request the hard credit check in the same week….to minimize the impact on your credit score.
If you're starting the home buying process…ask your mortgage lender when they expect the hard credit check to occur…and remember there are mortgage options available if your credit score is not as you'd like it to be.
Peoples mortgage lenders can help you make choices for your financial situation. You can apply online by selecting a lender or calling 888.929.9902 and asking to speak to a mortgage lender.
---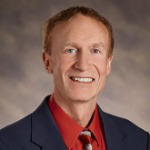 Todd Schultz
Mortgage Lender NMLS# 642092
Put Todd Schultz and his more than 20 years of mortgage lending experience to work for you as you look to purchase your dream home or refinance your current house.