MORTGAGES | AUGUST 17, 2022 | TIM SANDERSON
A question mortgage lenders sometimes get is, what is a mortgage refinance? As the name implies…a refinance means you obtain new financing for the home you own.
Most homeowners look to refinance when the interest rate drops one or two percent lower than their current rate. But there could be other reasons for a refinance. Perhaps you need the cash from the home's equity for another reason. Another possible reason for refinancing is to reduce your monthly payment by refinancing with a longer repayment term. Yet another is to change from an adjustable-rate mortgage to a fixed-rate mortgage.
When you refinance… the mortgage company pays off your old mortgage and sets you up with a new mortgage payment based on today's interest rates. The other options like the term, type of rate, and whether you have equity will be included in the new mortgage.
A home's equity is simple to calculate. If you currently owe $200,000, but your home is worth half a million… you have $300,000 of equity. However, that doesn't mean you'd be able to cash out all $300,000. Most banks and financial institutions limit what percent of your home's equity you can cash out.
You'll need to work with a mortgage lender to set up a mortgage refinance. Depending on how long it's been since your home's last appraisal, that may need to be completed before the bank can move forward. Your creditworthiness may have changed since your first mortgage, which could also impact the loan.
Our Peoples mortgage lenders can help you determine whether a mortgage refinance might be best for your financial situation. You can apply online by selecting a lender or calling 888.929.9902 and asking to speak to a mortgage lender.
---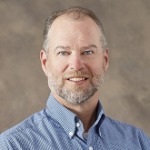 Tim Sanderson
Mortgage Lender NMLS# 412971
Tim has more than 30-years' experience in the mortgage industry, more than half of that with Peoples.
Tim is based in our Minocqua location, and says the market for homes—including vacation homes in the Northwoods—dictates getting pre-approved to be able to move quickly when the right home is put on the market. Aside from helping customers finance their homes, Tim is a member of the Lakeland Rotary Club, Headwaters Builders Association, and the Northwoods Chapter of Muskies, Inc.