Smarter in 60 Mortgage Tips
MORTGAGES | APRIL 12, 2022 | TODD SCHULTZ
There are many types of mortgages available to home buyers. One of the first questions mortgage lenders are asked by home buyers is 'what type of mortgage is right for us?' The best mortgage lenders will ask questions of the home buyers first before they answer that question. The best type of mortgage is often dependent on the home buyers' financial situation. Once the mortgage lender knows your finances, they can determine whether you fit into a fixed- or adjustable-rate mortgage, or one of the government-backed loan options.
Here's a bit more information on each type of mortgage.
Fixed-rate mortgage
You'll lock into one interest rate for the duration of the loan. The longer the term of the loan, the less you'll pay monthly, but you'll pay more in long-term interest charges. Fixed-rate mortgages are great for people who have a good credit rating and can afford a decent down payment.
Adjustable-rate mortgage
You typically start with a low interest rate, but the rate is reviewable after a set period of time. At that point, the interest rate could go up or down based on economic conditions. An annual cap on the interest rate will help protect you from large rate increases.
WHEDA Advantage mortgage
For Wisconsin home buyers, this mortgage backed by the Wisconsin Housing and Economic Development Authority features down payment assistance and other advantages that help Wisconsin residents who have modest means buy their own home.
Guaranteed Rural Housing
Backed by the federal government, these loans are for people who live in rural areas and communities under 10,000 in population. They don't require a down payment, making them a bit more affordable for someone who has modest financial means.
FHA and VA mortgages
Federal Housing Administration and Veterans Administration loans are backed by the federal government and designed to help borrowers who either don't have great credit history (FHA) or those who served in the military (VA). They offer low down payments, but you must meet their requirements to obtain this type of loan.
So, when it comes to mortgages, there are many options to review.  Every homebuyer has a unique set of circumstances that the mortgage lender should consider to provide the best loan possible.
Our Peoples mortgage lenders can help you determine what type of mortgage might be best for your financial situation. You can apply online by selecting a lender or calling 888.929.9902 and asking to speak to a mortgage lender.
---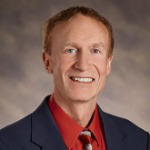 Todd Schultz
Mortgage Lender NMLS# 642092
Put Todd Schultz and his more than 20 years of mortgage lending experience to work for you as you look to purchase your dream home or refinance your current house.