Winter is an excellent time to look for houses

MORTGAGES | JANUARY 11, 2022 | TIM SANDERSON

Many people believe the winter months are not a good time to look for a house. It's a common misconception that you'll have a far better home-buying experience in the summer months. While travel might be a bit easier in the summer, there are plenty of reasons to look for a new home in the winter months.
Since many people assume the best time to buy is the spring and summer, a homebuyer in the winter months may find fewer people to compete with for the available homes. That's a positive, especially now with the demand for homes.
If you happen to find an unsold home during the summer months, the seller may be a bit more motivated during the winter months.
Once you decide to purchase during the winter months, you'll want to keep a few things in mind. Make sure you hire a good inspector who is comfortable doing their job in the winter months. Snow may make it more challenging to check on septic systems, decks, patios, and other outdoor home features. But it is essential to make sure everything is reviewed, even during the winter months.
Another thing to do is ask for summer-time photos of the property. That will help you decide on the landscaping, trees, and property privacy. Remember things like the air conditioner, driveway and sidewalk, and other outdoor fixtures like a pool, patio, or watering system. If you are purchasing lakefront property, photos may help you determine the kind of frontage you can expect. It'll help you decide whether it is suitable for swimming or other watersports, including whether the water is clear or murky, and the bottom is sandy, muddy, or weedy.
Winter is also an excellent time to see things that you won't see in the summer, like ice dams on the roof and shingles, leaky windows and doors, drafty rooms, and whether the driveway will be challenging to clear the snow.
Typically, because the winter months are slower for home buying, it's an ideal time to take advantage of realtors and lenders who are seeing less traffic through their doors. At Peoples, we have
mortgage lenders
throughout Wisconsin who can help answer your questions and get you pre-approved for the dream home you'd like to purchase.
---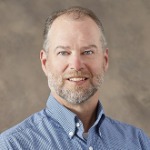 Tim Sanderson
Mortgage Lender NMLS# 412971
Tim Sanderson is a mortgage lender at our Minocqua location with 29 years of experience. He specializes in helping our Northwoods customers with mortgage and construction loans.